Marketing is a topic that many bands overlook when they record and release an album or EP… But marketing for bands is one of the absolutely necessary items with any release. You're literally wasting your money if you just drop a release online and do nothing to promote it, before or after the release.
It's a huge topic, and not every band needs to use every marketing tactic. You can pick and choose which ones are best for your band's marketing needs based on your demographics and how you've built your fanbase in the past.
So, are you ready to dive in and see how you can market your band instead of just throwing a release straight down the drain?
Marketing methods for bands
Here is a list of some of the ways you can market your band. If it's bold that means it isn't optional unless you want to die of old age in obscurity… Which you probably don't.
Your website
One main social media channel (Facebook, Instagram, Twitter, etc.)
A secondary social media channel (Facebook, if it isn't your main channel)
YouTube
Email lists
Paid advertising
Street team (physical or digital)
Fan club
Touring
Special appearances
Radio (mainly college/community stations for DIY bands)
Local TV
Competitive and day of show promotion
Press/publicity
Sponsors and partners
That's not a full list by any means, but those are the main starting points for most people… If you come up with a creative and unique idea, go ahead and try it but don't neglect the items on this list – especially the ones in bold. Imagine this list is a 3 month old puppy you have to take care of.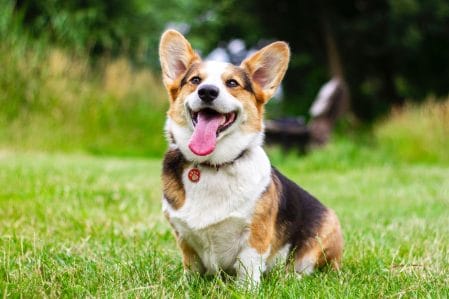 Let's get cracking…
Stop! Before you decide which of the methods from the list above you're going to use, you need to understand who your fans (and potential fans) really are.
This falls under demographics. Google sums it up pretty well, by saying demographics is, "statistical data relating to the population and particular groups within it."
So what the actual fudge does that mean for you, as a band?
It means who will listen to your type of music? The band's image and branding will also affect the demographics you take into account when you're marketing your band.
So, what does that mean?
Finding your current demographics is pretty easy… But knowing that's the demographic you should be targeting can be more difficult.
The best way to start is to look at the demographics of your Facebook fans. Facebook has a handy help article to show you how to use their Insights tool to see the demographics of your followers.
If you see spikes in certain aspects of the demographic charts, those are the groups of people who are most likely to be fans of your music. For example, the data shown above indicates that overall, 55% of fans are women, and the strongest age range is 25-34.
You can read into this information a lot more, but the basics that jump at you in a situation are probably what you should base your main target audience on.
If the stats above were for your band, your demographic targets could look like this:
Die-hard fans
Age 25-34, 29% of women and 23% men. These don't add up to 100% because it's a portion of your followers, only those 25-34. But, it does also tell you that 52% of your fans are in the 25-34 age range!
Assumptions:
Have been fans of the band for 5-10 years or more and have purchased in the past.
Similar bands they listen to include, ______, _______, and _______
Casual fans
Age 25-34, again 29% to 23%
Assumptions:
Know some of the band's older songs, but are unfamiliar with the newer material.
Casual fans listen to bands such as ________, __________, and ________
Old-school fans
Age 35-44, 10% women and 9% men
Assumptions:
These fans have been around the block and have been fans of the band since the early 2000s. They don't really care for the new songs, but they know the new material anyway, and these fans know the entire back catalog. They were the die-hard fans of decades past.
Old-school fans can be heard blasting ____, ___, and _________
So what?
This all depends on your actual demographics. You may only have one or two ideal fans to target, but I definitely wouldn't suggest more than three target audiences.
All of your marketing efforts should take into account what platforms each of your target groups of fans is most likely to consume.
For example, you wouldn't run newspaper/print ads to the "casual fans" in the example above… But digital ads could work.
The old school fans probably won't be very interested in digital ads, but competitive promotion (see below) would probably be a great option!
Marketing Methods For Bands, Explained
Your website
Your website is like the central hub of your band's online presence. Check out the video I did on band websites to get a quick video rundown of what your site needs!
The essential items of a site, aside from a good design that doesn't look like it's from the 90s includes:
A music player
A contact form
A list of tour dates
A mailing list signup with some kind of bonus download, contest entry, or other enticing offer
If you can push traffic from all of your social media channels to your website, that's a huge advantage for your advertising because you can then target the specific people who have visited your site. Even if you aren't planning on buying advertising, set up the pixel now so you can grow your retargeting audience.
Your main social media channel
For a lot of people, this will be Facebook… But not for everyone. If your target audience is super active on a platform like TikTok, then maybe that platform should be where you focus your band's marketing efforts.
Either way, your main social media channel should have fresh content on a regular basis. Once a day, or more, is ideal but that can be very difficult to maintain long-term. When it comes to promoting a new release, though, it's absolutely mandatory for you to provide new content every single day from the announcement until release.
You can vary your posts with images, videos, links to reviews/interviews, etc.
Be creative with this and think of what your fans would react well to. Maybe it's that great reaction gif.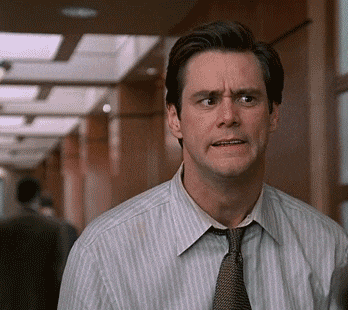 A secondary social media channel
It can be super overwhelming to handle a bunch of social media channels by yourself… So it's best to only have two maybe three channels unless you have help running them.
If Facebook isn't your main channel, it's a good secondary. Alternately, Instagram is a great secondary platform to share stories, videos, and photos. Though again, this all depends on who you are targeting.
YouTube
This one is a must, unless you plan to never release a music video… But then you're missing out on the marketing potential of a music video, so that's an awful idea that needs to be met with a flamethrower.
Music videos don't have the power they used to, thanks to the fall of MTV, but they're still a great way to showcase your key songs in an interesting and unique way.
Email lists
Email lists might seem old and out dated, but they 100% are not. Email lists are still incredibly relevant, and one of the most cost effective marketing tools out there!
A great way to get people to sign up is to offer a free download or a coupon code for your merch store. The band I Fight Dragons built a massive grassroots fanbase by doing monthly livestreams and giving away a free song every single month.
In fact, if you sign up for their mailing list right now you get a free download of their album, The Near Future. Not just one song… The whole thing!
Paid advertising
Paid advertising can be a really effective way to promote your band… But it can also get very expensive, very quickly so please proceed with caution!
Print
Most DIY bands probably don't need to advertise in mainstream publications like newspapers… But if there's a magazine that's popular in your niche, for example Alternative Press in the metal/punk world that might be an option worth exploring.
Print advertising does carry a very high cost, and the standards for admat (advertising materials – aka the image you send in as your ad) are held to a strict standard.
Online
Online ads have the lowest barrier to entry, because you can literally get started for $1. The easiest and best way to get things rolling is collecting data on your website with a Facebook Pixel.
Once you have data from your Pixel, you can specifically target people who have visited your site so they see your ads on Facebook – and remember, people who visited your site already are much more likely to buy from you than people who've never heard of you. This results in a much better bang for your buck when it comes to ad spending!
In-store
This isn't super common at the DIY level, but it doesn't hurt to try.
If you've seen posters for a release or tour inside a music store like F.Y.E. or a lifestyle spot like Hot Topic, you've witnessed in-store advertising. A lot of stores will let you hang flyers for free, but if you want to really push your album, make a deal to hang nice 24×36″ posters.
It doesn't matter if you aren't at the level where you can buy space in a Hot Topic or F.Y.E. – most local record stores won't mind having some extra income. Just make sure you have a really good poster design if you want to do this!
Street team
Die-hard fans love telling their friends about your music. They'll wear your merch, post about you online, and put bumper stickers on their cars.
But what if you want them to do more promotion for you?
Offer them free, exclusive merch in exchange for promoting you. This can include posting your music in Facebook groups and online forums, handing out handbills at shows, or posting flyers in a city you'll be playing soon.
If you want to go the extra mile you can even print and ship materials to the street team, but that makes costs considerably higher – most fans won't mind printing things out to get a free shirt or wristband, but you should make sure they know print quality is important! No one wants to see a poster that was printed with an empty ink cartridge and looks all washed out.
Fan club
A fan club is similar to a street team, but it also involves a community aspect where fans can get to know each other.
You can offer perks like ticket presales, merch discounts, and more – and your fanclub could be free, lifetime paid membership, or yearly paid membership. It all depends on your business model, but to be honest a free fanclub is the best thing to do for your fans and yourself since those fans will think it's cool you gave them free membership to the fanclub.
Touring
Touring used to be the way to promote a release… But that all changed with the advent of the internet. Now, touring and merchandise sales at shows are where the money is for a band.
That being said, it can still be a great way to promote your music, especially if you get on a tour as the opening band or direct support.
If you can warm up a crowd like IDK How But They Found Me, that's a plus:
Special appearances
Special appearances are a good way to add value to your fans' experiences, giving them a special moment to connect to you and build the relationship with them.
If you can arrange in-store acoustic performances at music shops, that's great! You can also try to book smaller, intimate shows once in a while as a special treat. Just make sure you don't overdo it – if every show is small and intimate, there's nothing special about it.
Radio
Though radio isn't one of the big tastemakers like it used to be, it still has a big impact on what people listen to.
Most DIY bands will have the most luck with independent college radio stations, which are more open to up-and-comers than many of the big commercial stations out there. That being said, a lot of commercial stations do have some variant of a "locals only" show, and submitting your music to that program is always a great idea!
Local TV
This can be difficult to pull off, but many local TV stations (even affiliates of the major networks) have morning or evening news programs that love to hear about hometown heroes on a slow news day.
It's worth reaching out to see if they'd be interested in your band playing an acoustic song or two around the time of release for new EP or album – but contact them well in advance to find out what king of lead time they need to make it happen!
Competitive or day-of promotion
These two are essentially the same, and you probably know what it is…
Remember the good old days of Warped Tour when bands and sponsors would bug every single person in line to get their attention? That's essentially competitive or day-of promotion.
What's the difference? Competitive is if you're not playing at that show, while day-of is if you are playing the show. Essentially, it comes down to if you are competing with the event where you're promoting your band of if it's day-of show for you.
There are lots of different ways to promote your band at shows, whether you're playing or not. It will all depend on the context – and no, this doesn't have to be a festival! You can do it at pretty much any show.
Pre-show
Talking to people before doors open is always a great option. I personally don't recommend selling your music, instead try to get email list signups in exchange for a free download code or a small piece of merch like a wristband or pin – but unless it's a REALLY great sticker, that's not going to be a good enough bribe.
Of course, before asking people to join the email list, they should know your music… So play it for them! Have a few sets of headphones (with a splitter) or a bluetooth speaker kept at a reasonable level to let people know what they're signing up for by the time you ask them to join the list.
Post-show
This is the time to give away smaller items that you can get rid of quickly. Examples include:
Stickers
Buttons/pins
Download cards
Handbills (for your next show in the area)
Anything else that you can mass produce for a low cost and offer to every single person who is leaving the venue.
If someone turns you down, oh well!
Don't bug them – just switch your attention to the next person walking out the door and greet them with a smile.
Day-of and competitive promotion is a great way to introduce your music to new people, and have them put a face to the band's name.
Press/publicity
I have many friends who do a great job as publicists, but to be honest most DIY bands don't even need a publicist.
A publicist has great power and responsibility, and when an artist needs a publicity push (and has the budget for it), it's obvious. That being said, I don't think the first person on your team should be a publicist – publicists sometimes work with artists who aren't ready because the artist is paying them.
On the other hand, a reputable manager will work with an artist purely on a commission basis… So use that as a litmus test – if you don't have a manager who believes in you, don't waste money on a publicist!
Instead, crowdsouce it!
Make a list of your favorite music magazines and blogs, then ask your fans what they like to read when it comes to music publications.
Now that you've got a list, email every single outlet on that list – make sure you have the right contact, like an editor rather than the accounting department if they have one – and follow up every two weeks for 3 months.
At that point either they'll have gotten back to you or you have no chance of getting them to reply.
You can also check out Submithub, to get a guaranteed response from bloggers, radio hosts, and even some record labels. They do have a paid option which is typically $1 per submission, but guess what: that's way cheaper than a publicist!
Sponsorship and partners
This is something that isn't necessarily marketing for you, but it can help offset your costs allowing you to dedicate more of your budget to promotion!
Sponsors or partners can include:
Gear companies
Clothing brands
Energy drinks
Chain restaurants
Your mileage will definitely vary depending on how popular your band is, but some companies like Taco Bell and their Feed the Beat program have been very receptive to working with up and coming artists.
When approaching sponsorships you should always focus on what value you will give to the sponsor, not the other way around!
Sometimes in partnerships you can arrange promo for yourself, for example I once watched a band explain how they use Apple products in their live show – and then they played a set in front of the Genius Bar. It was pretty cool, and I remember the band to this day!
So what's next?
Deciding which of the methods outlined above are right for your band can be tough.
The key thing is you should never, ever, try to do all of them! It's better to do one or two things right vs. doing 10+ things badly.
Drop a comment with what you're doing to promote your band, and what your next step will be. Don't forget to link your website so everyone can check it out!