Here you can find a listing of all upcoming Group Learning Workshops that The Better Band Bureau offers. For more information, click the title!
Wednesday, January 30th, 2019 8PM EST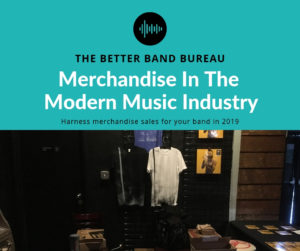 Do you know how to take full advantage of merchandise sales in the current state of the music industry? Join James Cross for a live workshop on merchandise in 2019 and beyond.